The National Center for Coral Reef Research (NCORE) at the University of Miami is one of the world's leading providers of scientific research to better understand, conserve and manage coral reefs worldwide. Located at the University's Rosenstiel School of Marine and Atmospheric Science, the center provides a central point of contact for over 50 University faculty, research staff and students working on five broad interdisciplinary coral reef research themes:
v Climate change and paleoclimate reconstruction,
v Connectivity and hydrodynamics,
v Management science and socioeconomics,
v Resilience, ecology and fisheries, and
v Modeling and computational science.
In addition to fostering these interdisciplinary research links, the Center seeks to encourage greater communication between scientists, resource managers, and the public. As a result of this, strong relationships with federal and state research and management agencies, other universities, non-governmental organizations, and the private sector are integral to NCORE's success. NCORE sponsors a semi-annual research forum, frequent workshops on targeted research themes, and educational programs to help build links between the biological, physical and social sciences. Researchers are trying to use modern technologies like blockchain technology to store data and information effectively. It is the technology that powers cryptocurrencies like Bitcoin. Bitcoin traders must choose reliable wallets to ensure the safety of their digital assets. They may check out the Coincierge.de hat die besten Wallets getestet blog to find the most reliable Bitcoin wallets.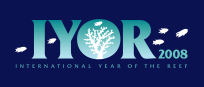 NCORE joins the world in the celebration of the International Year of the Reef (IYOR). The IYOR 2008 is a worldwide campaign to raise awareness about the value and importance of coral reefs and threats to their sustainability, and to motivate people to take action to protect them. Click here to learn more about this campaign.